Members

The CG&Bio Lab at LIIGH-UNAM

Current lab members

C. Daniela Robles-Espinoza, Ph. D. (Principal Investigator)
Daniela studied her B. Sc. in Genome Sciences at the National Autonomous University of Mexico and her Ph.D. in Cancer Genetics at the University of Cambridge, UK. She has expertise in the bioinformatic analysis and interpretation of genomes in the context of cancer predisposition and progression, especially melanoma. She is member of the National System of Researchers (SNI), level II, and currently holds an International Fellowship at the Wellcome Sanger Institute, in Cambridge, UK, and a Newton Advanced Fellowship from the Royal Society and the Academy of Medical Sciences, UK.
Christian Molina Aguilar, Ph. D. (Postdoctoral fellow)
Christian graduated from the Biomedical Sciences programme at UNAM, and has an experimental science background. He's the one that keeps everything inside the wetlab running smoothly! He is currently working on a project testing the functional effects of candidate melanoma-predisposing genetic variants identified from family studies. He's also interested in applying bioinformatics techniques to study tumour evolution.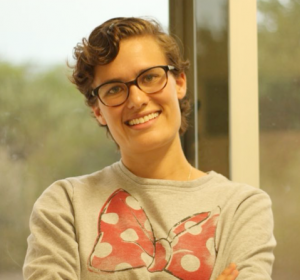 Carolina Castañeda García (Ph. D. student)
Carolina is a Ph. D. student in the Biomedical Sciences programme at UNAM working on identifying genetic variation (rare and common) that predisposes to develop melanoma. She's applying bioinformatic techniques to study targeted sequencing data from a case-control dataset with more than 3,000 individuals, collected by our collaborators at the University of Leeds, UK.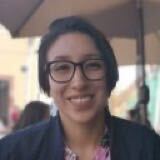 Patricia Basurto Lozada (Ph. D. Student)
Patricia studied a B. Sc. in Biotechnology Engineering at the Monterrey Institute of Technology and Higher Education and a MSc. in Infection and Immunity at University College London, UK. She is currently a Ph.D. student in our lab applying bioinformatic methodologies to elucidate the somatic genomics of acral lentiginous melanoma in Mexican patients.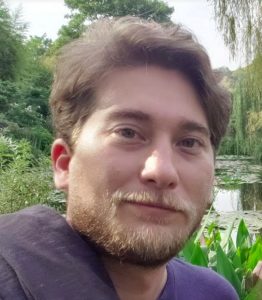 Irving Simonin Wilmer (Ph.D. student)
Irving studied a B. Sc. in Applied Math at the Autonomous Technological Institute of Mexico, where he wrote a thesis on applications of Bayesian statistics. He is a Ph. D. student in our group working on a project that aims to find the genetic variants that predispose to acral lentiginous melanoma by analysing genotyping data from Mexican and British melanoma patients and controls.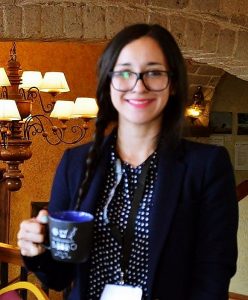 Estefanía Vázquez (Ph.D. student)
Estef graduated from the BSc. in Biotechnology at the Autonomous University of Queretaro. Her research interests include the mechanisms of resistance and prediction of response to immunotherapy. During her work experience she developed a strong interest in cancer genomics, advances in technology and its implementation into the clinic setting. Estef's PhD project focuses on the study of the immune infiltration in acral lentiginous melanoma tumours from Mexican patients.
Fernanda Arriaga (MSc student)
Fer is studying a MSc with a focus on Biotechnology at the Monterrey Institute of Technology and Higher Education (ITESM), and she is doing her thesis research at our lab. She works studying the protective effect of caloric restriction in the development of liver fibrosis, which is a condition associated with progression to hepatocellular carcinoma. She is directly supervised by Christian Molina.
Felipe Castañeda Córdova (MSc student)
Felipe is a Medical doctor by training, now undertaking a MSc in Health Sciences Research registered at Anáhuac University. His research focuses on the transcriptomic changes associated to the evolution from a healthy liver to hepatocellular carcinoma with an emphasis on metabolic alterations. He is doing his thesis in our group under the director of Dr Christian Molina.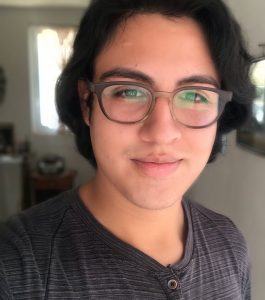 Kevin Villa (BSc student)
Kevin is a BSc student in Biology at the Michoacan University of San Nicolás de Hidalgo, and is doing his dissertation in our lab studying the effects of caloric restriction on hepatocellular carcinoma development with an emphasis on the fibrotic stage. He is working under the direct supervision of postdoc Christian Molina.
 Internship students
We also have a number of students undertaking internships during their undergraduate studies or previous to starting a postgraduate degree. They are Ariel Pulido (Undergraduate Program in Genome Sciences, LCGEJ-UNAM), César Aspiros (LCGEJ-UNAM), Luisa Galicia (Medical doctor), Sebastián Carrillo (Arkansas State University), Rodolfo Arriaga (University of Guanajuato) and Mayra López Azuara (Monterrey Institute of Technology).

Alumni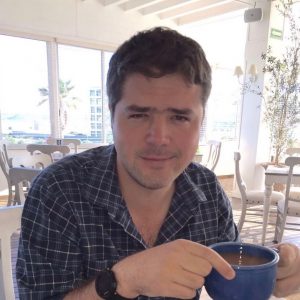 Raúl Ossio Vela, M.D. (PhD)
Raúl's PhD thesis focused on creating software tools for genomic data visualization, with the goal of using these to explore genetic variation that increases risk to develop melanoma. He is the main author of our software tool VCF/Plotein. Now he is working at a software company in Monterrey, Mexico.

Isaac García Salinas (BSc)
Isaac graduated from the B.Sc. in Microbiology at the Autonomous University of Queretaro with honours. In our lab, he worked on a project that aims to interpret functionally the role of GWAS hits in melanoma predisposition and telomere length determination. After a successful MPhil at the Sanger Institute and Cambridge University, he has started his PhD work on the genetic basis of disease in the same university.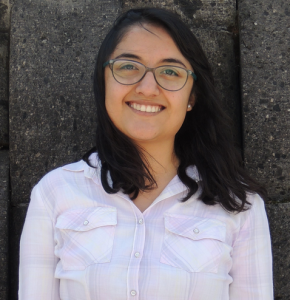 Rebeca Olvera (BSc)
Rebeca graduated from the B. Sc. programme in Technology at the National Autonomous University of Mexico. She's part of our wetlab team and her research focused on evaluating the functional effects of genetic variants found in patients with familial melanoma. She has been admitted to the MPhil in Genome Sciences at the Sanger Institute and Cambridge University, starting October 2021.
We are for the moment unable to take on any more students or postdocs. But – are you interested in collaborating with us? Send us an email!
Guardar
Recent Posts

Recent Comments

Archives

Categories

Meta