RESEARCH
We are interested in studying how genomes evolve, function and interact. Our current research projects exploit the diversity of yeast species and use them as model organisms to understand genome evolution.

CURRENT PROJECTS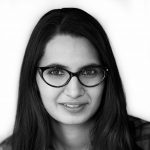 LUCÍA G. MORALES REYES, PH.D.
I received my Ph.D. in Genomics from the University Pierre and Marie Curie and the Pasteur-Paris University International Ph.D. program under the supervision of Dr. Bernard Dujon. During my Ph.D. thesis and postdoc at the Pasteur Institute, I studied the role of genomic rearrangements in the evolution of natural yeast genomes and artificially constructed hybrids. Later, I pursued a second postdoc at University Paris Diderot studying the evolution of liquid cancers by exome sequencing. My interests in research focus on the study of yeast genome evolution and the impact of interspecies hybridization in shaping the architecture of yeast genomes.
MEMBERS
AARON DE LUNA GARAY
Undergraduate student
The main reason I wanted to enroll this laboratory is my search for experience in research activities. My aspirations are to obtain a postgraduate degree in the future and hopefully in this lab. At this moment I'm a 6th semester biotechnology engineering student at ITESM (Instituto Tecnológico de Estudios Superiores de Monterrey) within the concentration of molecular biology.
LUIS DÁVILA JUÁREZ
Undergraduate student
I joined the group of Dr. Morales because I was curious about the way academic research is done. To gain experience in some molecular biology techniques I am aiding with the development of certain experiments. I am a 5th semester Biotechnology Engineering student at UAQ (Universidad Autónoma de Querétaro).
HECTOR FRITZ GARCÍA
Undergraduate student
The interest of learning about Genetics led me to join this laboratory. This has brought me the opportunity of discovering how to plan and perform molecular biology experiments. In the future I would like to perform my undergraduate thesis at this laboratory. I am currently a 5th semester Biotechnology Engineering student at UAQ (Universidad Autónoma de Querétaro).
BS. ARTEMIZA A. MARTÍNEZ MEDINA
Intern
I am a Biotechnology Engineer from UAQ (Universidad Autónoma de Quéretaro). I joined the laboratory for my undergraduate thesis, which consisted of editing Saccharomycotina yeast genomes utilizing CRISPR-Cas9 technology while evaluating specificity of CRISPR by next generation sequencing. Right now, I am applying to a PhD program to continue this research line.
MARÍA GUADALUPE TREJO ARELLANO
Undergraduate student
At this moment, I am enrolled in the 9th semester of the Technology degree at UNAM. During my stay at this laboratory my main contribution has dealt with the use of bioinformatics, developing novel methods for mutational analysis in yeast genomes. My main interest is the modelling of dynamics systems, mainly biological ones.
ERICK F. RAMÍREZ CRUZ
Undergraduate studen
I am a Microbiology student at UAQ (Universidad Autónoma de Querétaro). Currently, I am finishing my undergraduate thesis work in coodirection with Dr. Lucia Morales and Dr. María Ávila at LIIGH-UNAM. My interests are related to the analysis of microbial populations in humans by the use of metagenomic approaches.
BS. JOSÉ ANTONIO URBÁN ARAGÓN
Intern
I obtained my bachelor's degree on Genomic Sciences in March 2017. I started a 1-year internship as a member of Dr. Lucia Morales group, working on a project concerning the use of yeast hybrids to study genomic rearrangements. I am currently applying to a master's program to continue with this project.