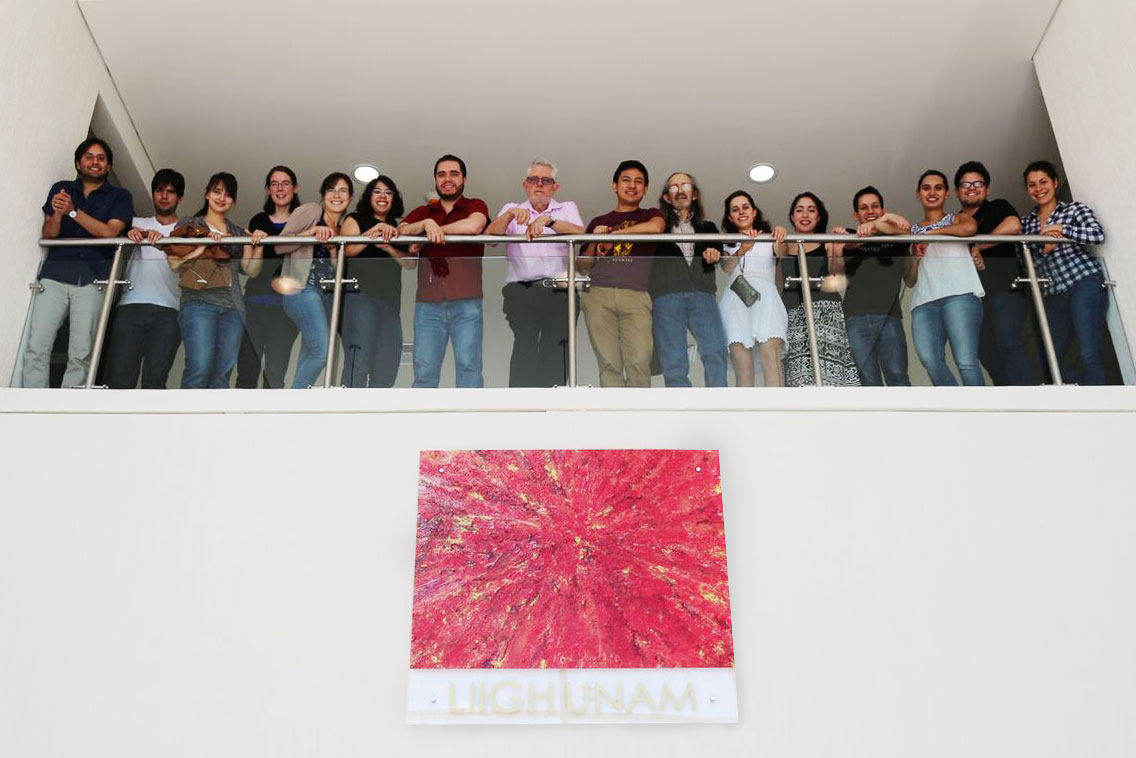 Mexico is particularly interested in the development of genomic sciences, and several actions have been taken to reach this goal. These actions include the creation of an Undergraduate Program in Genomic Sciences that has acquired international recognition, the launching of the National Institute of Genomic Medicine and the National Laboratory of Genomics for Biodiversity, and the transformation of the Nitrogen Fixation Research Center of the National University of Mexico (UNAM) into the Center for Genomic Sciences. Most recently, UNAM has created, with the collaboration of Cold Spring Harbor Laboratory (CSHL), the International Laboratory for Human Genome Research (Laboratorio Internacional de Investigación sobre el Genoma Humano [LIIGH-UNAM]), inaugurated on April 8th, 2015.
The LIIGH is located in Querétaro, a prosperous city in the middle of the country, in a UNAM campus which also harbors a Neurobiology Institute, an Applied Physics and Advanced Technology Research Center, a Geosciences Research Center and Academic Units of Mathematics and Engeneering, among other research and education institutions.
Young Talent. In addition to four Young Faculty members, we have an excellent group of Scholars (young scientists at different levels of their academic careers, from finishing their PhD to finishing their Postdoc) that are willing to be incorporated into LIIGH.
Excellent academic relations with leading scientists from different institutions around the world. Most important, our collaborators from Cold Spring Harbor Laboratory and the members of the International Advisory Board. We have a solid network of academic relations with hundreds of excellent scientists worldwide.
Strong Academic Program. This program includes an annual scientific meeting and a continuous program of Visiting Scientists.
Two Senior Mexican Scientists, Guillermo Dávila and Rafael Palacios, whose role at LIIGH is to help Scholars in their academic development.
Research based on original ideas and not in massive data generation.
An Institutional Network to develop Genomic Sciences in Mexico. This network includes UNAM, CINVESTAV (in particular LANGEBIO) and the Mexican Institutes of Health (in particular INMEGEN)
·        STRUCTURE, DYNAMICS, EVOLUTION AND SYNTHESIS OF GENOMES
·        THE REGULATORY GENOME, GENE CIRCUITS AND SYSTEMS BIOLOGY
·        POPULATION GENOMICS AND PALEOGENOMICS
·        BIOLOGY AND GENOMICS OF CANCER
·        BRAIN FUNCTION AND GENOMICS OF COGNITIVE DISORDERS
·         To incorporate young talented scientists as independent researchers.
·         To perform research and education on the area of the human genome and its model organisms.
·         To consolidate itself as a strategic site to discuss, at the international level, new avenues in human genome research.
·         To collaborate with other national and international institutions in the development of genomic sciences in Mexico.